(Cary, NC) — Hemera Financial Solutions, LLC, together with family, friends, business partners, and colleagues, recently wrapped up the third annual Bowl Away CF (Cystic Fibrosis). Since the event's inception, $81,273 has been raised for the Cystic Fibrosis Foundation, funds used to help make advances in cystic fibrosis research and care.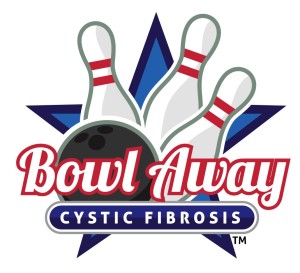 The idea for Bowl Away CF came about in 2010, when the founder was the victim of a hit-and-run incident. "The fractures and injuries lingered for a year, but during the recovery process, I made a vow to give back if I ever made it all the way back," said Ray Petrino. "I've been lucky to be surrounded by a great group of family and friends eager to make this dream a reality. In particular, the efforts of my wife, Polly, and my friends Matt and Kristy Illuzzi, have made this a premier charity event in North Carolina."
Ray added, "Through Bowl Away CF, my team has been introduced to local families who wage a daily battle against the disease. The courage of these families is inspiring but it has also created urgency to raise money and to help find a cure."
Although the event is hosted at a bowling alley, bowling is only a small part of the festivities. "We feature live DJ music, prizes, and free food and dessert dishes from our generous sponsors," said Ray. "People talk, dance, and have fun, in between knocking down pins for a great cause."
Individuals interested in taking part in the event are asked to raise $100 in donations. Teams (up to 7 individuals) can secure their own lanes for $300 in donations. Details for the 2014 event will be announced in the upcoming weeks.
To get involved or to make a donation, please contact Ray Petrino at bowlawaycf@gmail.com.
About cystic fibrosis (CF):
Cystic fibrosis is a life-threatening genetic disease that affects 30,000 adults and children in the United States and 70,000 people worldwide. Fifty years ago, most children with CF did not live long enough to attend elementary school. Today, the median predicted age of survival is 37 years old. The longer life expectancy has been made possible by donations that develop cystic fibrosis drugs and treatments.